I've been trying to get rid of low or bad signal in my office. I was really upset of such low quality of phone connection in the building where our office is located. Even my colleagues were saying all the time that such network circumstances were dangerous for business climate in the company we work in. Permanent disruptions of cellular connection were unbearable for us so we decided to buy gsm repeater by Nikrans and were really happy about its effective work. But few months ago we decided to rent a new office near the current one, so the question is will LCD-1200 work for both offices?

---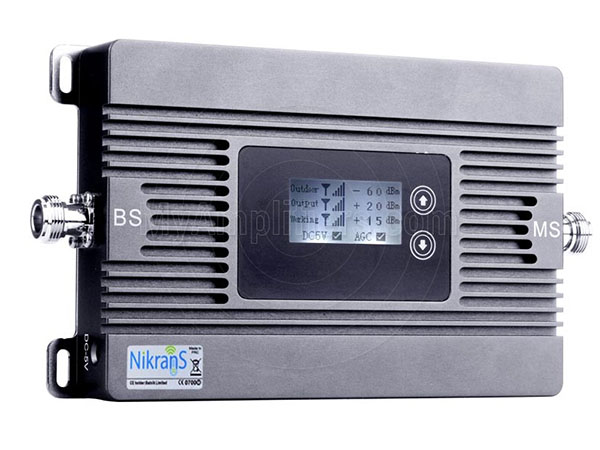 Thanks for the question and we are glad to have an opportunity to develop your business solutions using the gsm repeaters by Nikrans. For all the time while our company's dealing with business clients we are really happy to mark that our gsm repeaters have helped many people and organizations to stabilize cellular phone network connection which is one of the most important aspects of business climate in any company. Our production is widely spread around the world and people in different countries are happy about using Nikrans gsm repeaters. So judging by your situation our repeater works well and we are happy about your trust in us and in the quality of our devices. But to be surer in the answer we need to know the square of both offices.
The repeaters by Nikrans are developed according to the coverage range and each repeater covers the certain field of signal activity. Anyway we hope that the square is not over 1200 m2, because it's rather impressive square for any office and LCD-1200 signal booster works well and effectively within this area. It's the maximum coverage area for this repeater and you may not worry about the high gsm repeater effectiveness, which is characteristic for all our gsm and 3g repeaters. There is a service lifetime for all the repeaters at our store – one year warranty and thirty days for guaranteed money back in the extraordinary cases. We also recommend you to learn in more details the information about 900 mhz cell phone repeaters on our website.
You can find specific information about every repeater: its indoor coverage, up\down-link frequency, size, weight and other characteristics. And just in case check the working frequency of your mobile operator using Helper on our website and there you will find all the necessary information about. Good luck and for more information Contact Nikrans' customer service.