Lycamobile's mission is to connect friends and family around the world. As the world's biggest international mobile virtual network operator (MVNO), Lycamobile provides low-cost, high-quality data and voice services to over 15 million customers across 22 countries."
If you are a Lycamobile subscriber, the chances are high that you have experienced a Lycamobile signal problem at least once. And we should all admit – the inability to hear someone during an important call or to refresh a social network feed is pretty frustrating.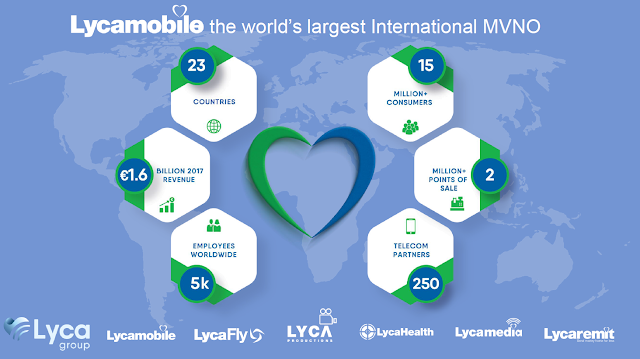 What are the reasons for Lycamobile signal issues?
But the truth is that Lycamobile bad signal is not fully the fault of the mobile operator. There can be dozens of reasons for Lycamobile poor reception. By the way, you can be the one to be blamed. What are these cases?
If your gadget is not well charged, for example, it will simply not have enough strength to find a stable signal. But this is where your participation comes to an end.

The other obstacles are neither your, nor the Lycamobile frequency fault. Even though Lycamobile coverage is close to 100% - the distance to the cell phone tower still plays a huge role in the quality of the reception.

Whether there are any mountains or trees on the signal's path - is an important factor as well.

Even the material from which the buildings around you are made tremendously affects the mobile signal.
But is there anything you can do to improve your Lycamobile signal? It looks like you can't really move the hills and buildings to boost it… So, what options are you left with?
Don't worry! There is an easy and effective solution that will help boost Lycamobile signal once and for all.We present to you a Lycamobile mobile phone signal booster - a magic wand for all your poor reception issues.
Lycamobile signal booster: how it works
You might be thinking that this GSM booster is incredibly complicated to install and you will surely need the help of a specialist. But the truth is that the whole process is extremely simple. A signal repeater has:
a Lycamobile signal booster box;

one indoor antenna;

one outdoor antenna.
Place one antenna outside; its job is to catch the signal. The other one will be living inside, next to where you decide to place your Lycamobile signal repeater. These little helpers will be sending an improved signal to all of the connected gadgets.
MyAmplifiers offers the best Lycamobile repeater
Make sure to tell one of our specialists what type of signal you want to improve: 4G (LTE)/3G/GSM? We definitely have a Lycamobile network signal booster that will suit all your needs. Need to boost your Wi-Fi? Here you will find your best wifi repeater.
Have no idea what all of these letters and signal types mean? MyAmplifiers team is out there 24 hours a day to answer all of your questions. Whether you want help in choosing your perfect Lycamobile signal booster for home or need our guidance – we are always there for you.
By the way, we ship worldwide. So, it doesn't really matter where in the world you are – you will have the opportunity to get your brand new GSM / 4G/ 3G signal booster in less than a week! Moreover, all of our devices come with a 3-year warranty.
MyAmplifiers has been on the market for over 15 years. All of our boosters are 100% safe for your health and undergo serious tests before being sent out to our customers. Your satisfaction will always be our number one priority!
Note: information on Lycamobile frequencies is taken from public sources. MyAmplifiers.com thoroughly monitors its relevance and guarantees 97% accuracy. However, if you have any doubts concerning the compatibility of a specific booster model with Lycamobile frequencies in your region, please, contact our managers.