We give you superb 4G coverage via Telia's mobile network. Most people will experience up to 100 Mbit/s under normal conditions and up to 300 Mbit/s maximum. Perceived speed will vary as e.g. where you are and what phone you have."
Numerous models of Chilimobil phone signal booster are intended for enhancing Chilimobil bad signal for calls, mobile internet (3G or 4G/LTE) or both. If you have different networks and types of a signal to consider, you should consider buying a Chilimobil signal repeater. It simultaneously supports multiple users and ensures compatibility with any network. The Chilimobil repeater doesn't require any maintenance, while remaining safe and easy in use.
Why is my cell phone reception so bad?
The Norwegians enjoy a wide range of mobile network services. Chilimobil phone signal usually remains strong and stable, no matter whether it's an urban or a rural area. Along with other mobile carriers such as Telenor, Telia and Lycamobile provides its customers with the major mobile service standards including GSM, 3G, 4G/LTE.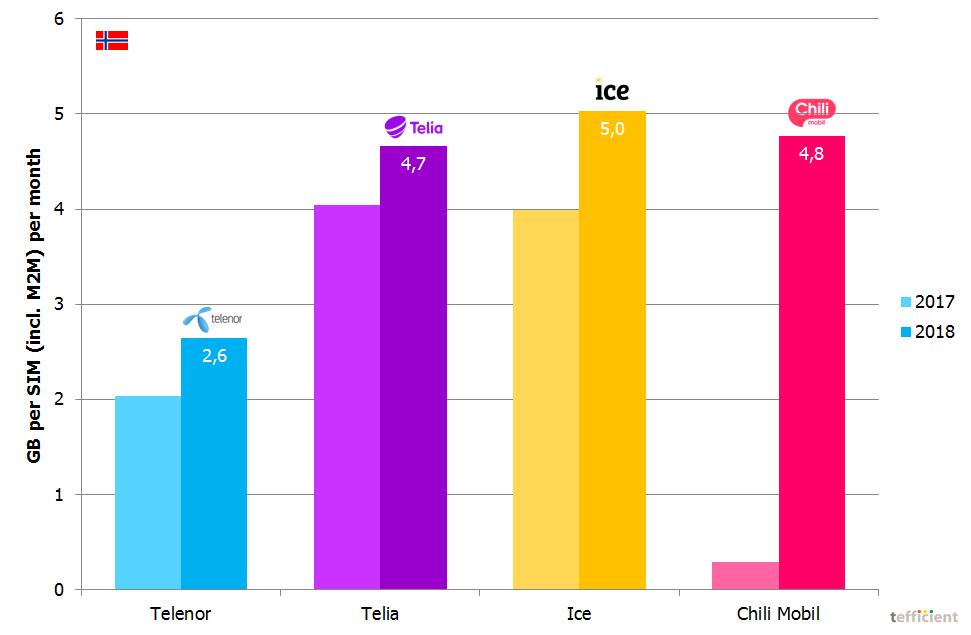 Chilimobil service is by right distinguished by its reliability across the country, though Chilimobil signal problems may occur regularly.
The main Chilimobil frequency ranges are:
1800 for GSM phone calls,
2100 for 3G Internet,
1800 and 2600 for LTE/4G the Chilimobil Internet.
In the cities Chilimobil mobile coverage is by far one of the best and anyone can benefit from the top-notch Chilimobil phone service. But in rural regions it's not flawless thus resulting in a lot of troubles with the Chilimobil internet and phone connection. Such poor reception is often due to a far location of carriers' antennas or their insufficient number there. Chilimobil signal issues can be faced in the cities as well because of the location you're in. A signal has a hard time reaching some underground places or the top of a skyscraper. If your cellular signal constantly goes off, it's time to think of Chilimobil home signal booster.
How can a Chilimobil signal booster help me?
MyAmplifiers delivers Chilimobil phone booster kits with all necessary components for set up and use. The booster system is supplied with an outdoor antenna, a Chilimobil signal booster box and an indoor antenna.
What should you do?
Firstly, mount the outdoor antenna outside the house. It will pick up a Chilimobil poor signal from the nearest cell towers.
Find a good place for a booster box. After that the signal is sent to the Chilimobil booster box that makes the signal stronger. Then, it pushes the signal through the internal antenna and you are thus provided with considerably improved signal strength.
The internal antenna should be also placed indoors. Fix it in an appropriate location.
Connect all the elements of the device with a cable.
That's it!
Buy a Chilimobil network signal booster on MyAmplifiers!
MyAmplifiers has been providing reliable cell phone boosters since 2005. Our Chilimobil signal boosters for home are in high demand all over Norway and other countries. People come to MyAmplifiers in search of a solution to poor Chilimobil network reception. And they get it! Our clients are not only residents of rural areas but also of big Norwegian cities, e.g. Oslo, Bergen, Stavanger, Trondheim.
Want to improve your Chilimobil poor signal in your house or office? We are ready to help - contact us.
Note: information on Chilimobil frequencies is taken from public sources. MyAmplifiers.com thoroughly monitors its relevance and guarantees 97% accuracy. However, if you have any doubts concerning the compatibility of a specific booster model with Chilimobil frequencies in your region, please, contact our managers.