Model
Application
Coverage
Price

Discount
+ FREE
Lightning Surge Protector

4.9/5 —

243 Reviews


Product Description »
Specification »
Reviews »
2700 ft²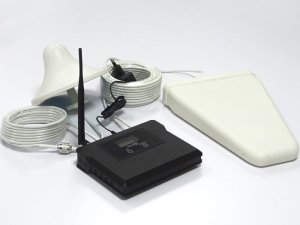 Discount
+ FREE
Lightning Surge Protector

4.9/5 —

278 Reviews


Product Description »
Specification »
Reviews »
3300 ft²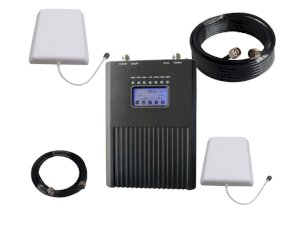 Discount
+ FREE
Lightning Surge Protector

4.9/5 —

136 Reviews


Product Description »
Specification »
Reviews »
3300 ft²
£815 £1,250 You save: £435

Discount
+ FREE
Lightning Surge Protector

4.9/5 —

112 Reviews


Product Description »
Specification »
Reviews »
6500 ft²
£915 £1,350 You save: £435

Discount
+ FREE
Lightning Surge Protector

4.9/5 —

106 Reviews


Product Description »
Specification »
Reviews »
21600 ft²
£945 £1,445 You save: £500
From
£50
to
£1,445
based on
97
products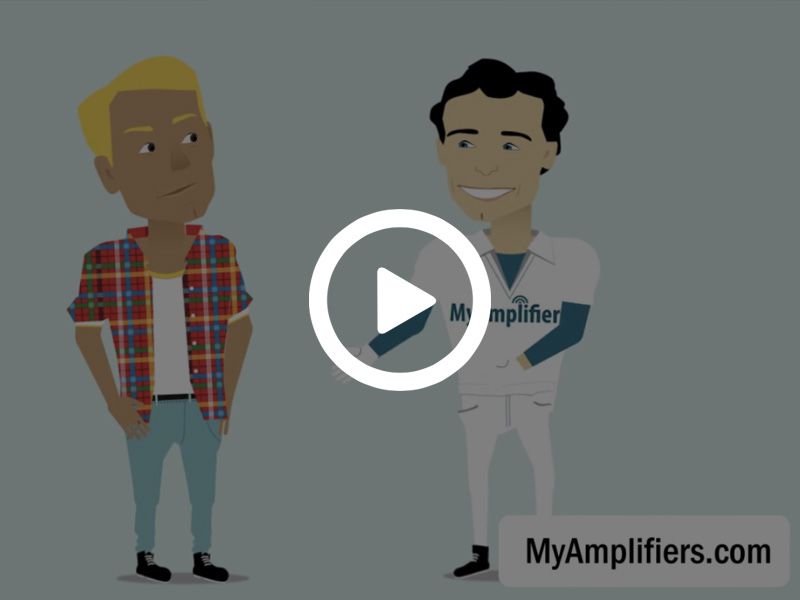 How 3G Signal Booster Can Be Helpful in Resolving Weak Signal Issues?
Poor mobile signal problem isn't a real problem anymore as there are mobile signal amplifiers from Myamplifiers company. These 3G boosters are designed to improve signal quality where it's quite bad.
Our standard sets include all accessories needed for installation. There are outside and inside antennas, cables and power supply.
We propose you to take a look at our video and learn more about how do the boosters work.
---
3G Signal Amplifier for Stable and Fast Mobile 3G Internet
For cars: repeater 3G for car will establish convenient outdoor connections with stable cellular signal all over your vehicle. These signal repeaters 3G are designed to amplify coverage in any kind of vehicle like cars, trucks, buses, etc. With the help of this 3G repeater booster you´ll be always connected wherever you go!
For small areas: such 3G extender kits are effective to amplify low signals in areas of not more than 300 m2 (3300 ft2). The indoor locations for which these boosters repeaters are suitable include small offices, separate rooms or small houses, garages, basements, cafes, etc.
For middle-sized areas: such boosters provide strong mobile signal in middle-sized areas like stores, offices, private houses, cafes, etc. These devices are effective for the area from 300 to 500 m2 (3300 - 5400 ft2). To ensure 100% amplified signal with low outside signal or a lot of walls in the location you can install a 3g signal booster for home with additional accessories as a splitter and indoor antennas.
For large areas: these 3G amplifier kits are powerful enough to cover from 500 m2 (5400 ft2) and more. They improve mobile signals effectively in supermarkets, offices with a few floors, multi-storeyed private houses, parking lots, underground restaurants, etc. To cover an area with a lot of impediments like walls and stairs with a good signal, you can install splitters and indoor antennas in addition to the 3G repeater.
Our 3G antenna booster systems are shipped in a full package which includes a 3G booster outdoor antenna, an indoor antenna and cables necessary for proper installation. Installation takes 15-20 minutes and it will be manageable even for people without technical background.
UMTS booster 3G sets presented in the catalogue got the international CE and RoHS certifications and meet the modern technical standards.
How does 3G Signal Repeater work?
Any 3g antenna signal booster from Nikrans functions the following way: the outdoor antenna catches incoming 3g signals from provider's base tower and repeats them inside a house. That's why there is an important conditions for setting an outdoor antenna in an outdoor place with relatively stable incoming signal of 1-2 bars at least. The received repeater signal goes to a 3G booster and gets boosted. After that the improved 3g signal runs to an indoor antenna that spreads it around the place.
The 3g booster internet system improves both incoming and outgoing radio waves. So using a 3g booster you will both stabilize your upload and download connections. In the result, you get stable 3G connection with flawless work of all mobile 3g applications.
Among the advantages you get with a 3G amplifier there is a significant decrease of radiation level from cell phones and tables. Mobile devices irradiate heavily if an incoming signal is weak, so thanks to a 3g signal booster you stabilize your network, and all mobile devices start working without drops.
For any question or professional assistance, you can also consult our Support Managers.
Use our Buyer's Guide if you have some questions regarding placing the order on the website.
You can also contact our Support Team Managers who will provide you with qualified assistance regarding any questions.