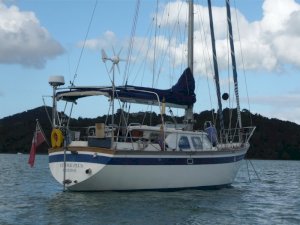 James Willer (United Kingdom, Brighton)
When I received the marine cell phone booster, this device has exceeded all my expectations. Extremely easy and clean installation, and my cell phone signal has been improved immediately. I spend a lot of time in very remote locations where the mobile signal is terrible. After installing the repeater, I am getting three bars in places where I couldn't even get a text out. Now I hardly ever miss a call anymore. Nikrans NS-GSM+4G-PRO-Boat marine cell phone booster definitely worth the money. Very well made product.
This signal repeater has the following pros:
1)The booster is well packaged and arrived on time.
2)Perfect design and compact size.
3)The kit includes marine 4g antenna.
4)The coverage area is 26000 sq ft.
5)Amplify mobile phone signal by at least 2 bars.
It truly improves mobile phone signals! Thanks to the marine internet antenna, I have no difficulties in using social media or surfing the Internet. Perfect device for the boat! The signal booster works well like advertised.
This model turned out to be the best marine amplifier for me. Good value same price than competing products. Love the product and recommend it to all who would like to improve the mobile phone signal! I hope my review is helpful for others.