A weak phone signal: what are the reasons?
Cities and rural areas in Switzerland get a wide range of mobile network services with a reliable Sunrise phone signal. Sunrise, Swisscom, Salt remain the major providers in Switzerland proposing to their customers general service standards such as GSM, 3G, 4G/LTE. Sunrise service is believed to have the most efficient and widespread network in the country.

Sunrise is the largest non state-controlled telecommunications company in Switzerland, offering its mobile, Internet, TV and landline services to private and business customers.
However, it is not deprived of Sunrise signal problems.
As one of the leading mobile operators of Switzerland, Sunrise phone service comes with all main Sunrise frequency ranges:
1800 for GSM phone calls,
2100 for 3G Internet,
1800 and 2600 for LTE/4G Sunrise Internet.
Whether urban zones and cities get a high quality of Sunrise mobile coverage, Swiss villages can't always guarantee excellent Sunrise mobile internet and even phone connection. The provider's antennas are either insufficient in these rural places or are located too far from them thus causing problems with Sunrise reception. Moreover, Sunrise signal issues are not rare in cities. But Sunrise home signal booster can always be a good solution.
Sunrise mobile signal booster: what is it made for?
Sunrise phone booster set by Myamplifiers is a ready-to-use equipment with all the necessary parts. The booster system comprises two antennas and the Sunrise signal booster box itself.
In order to catch Sunrise poor signal from the nearest cell towers it is necessary to install the first antenna outside the house. The Sunrise booster box should be placed inside the house. After intensifying the signal the box passes it to the indoor antenna for distributing the enhanced signal around the house.
As a result,you will be able to enjoy the most powerful signal that your operator can offer you.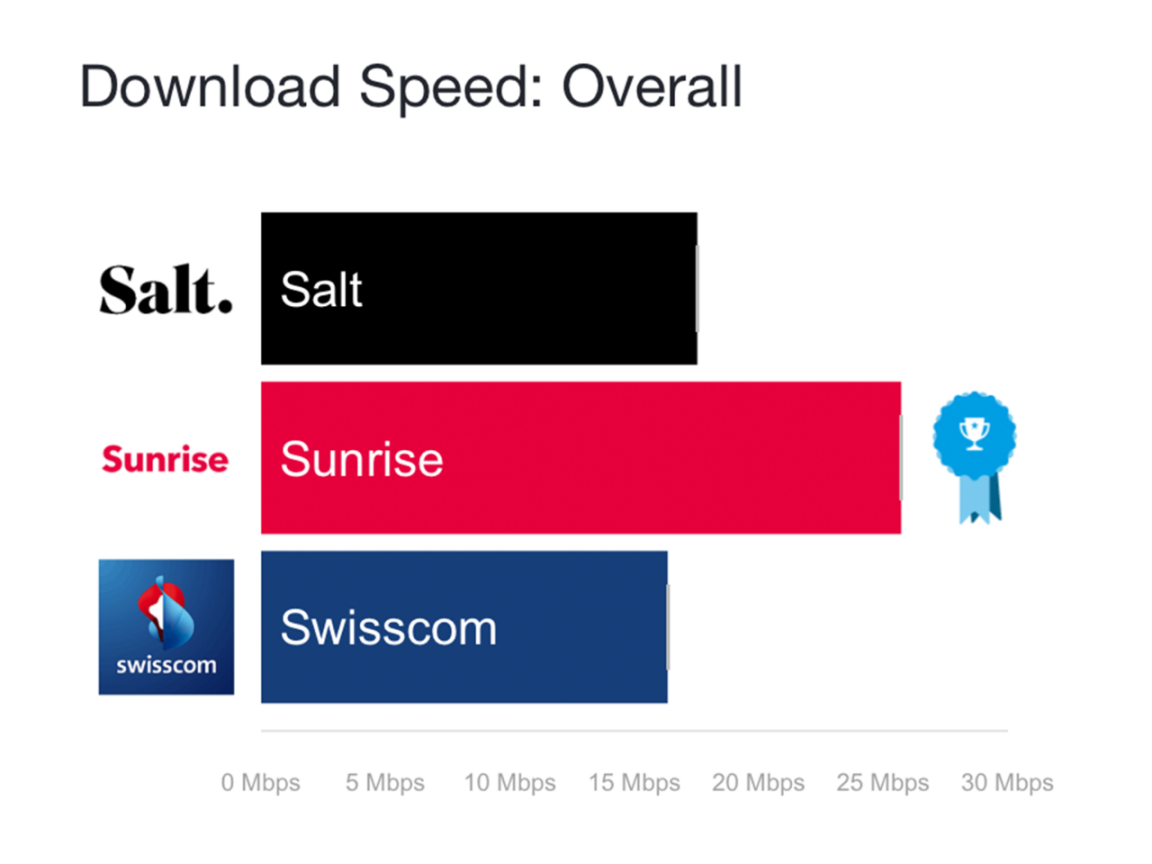 Order your Sunrise network signal booster right now!
MyAmplifiers has been working at producing devices to improve mobile signals since 2005. Nowadays, we sell our Sunrise home mobile signal booster systems in Switzerland and worldwide. Zurich, Geneva, Lausanne, Bern, all the major cities in Switzerland as well as other towns still face Sunrise network problems thus making its citizens become loyal customers of MyAmplifiers.
In case you have problems with your Sunrise poor signal in the house or at the working place, please let us know and we'll take care of it - contact us.
Note: information on Sunrise frequencies is taken from public sources. MyAmplifiers.com thoroughly monitors its relevance and guarantees 97% accuracy. However, if you have any doubts concerning the compatibility of a specific booster model with Sunrise frequencies in your region, please, contact our managers.