Nikrans NS-GSM-A Overview
The GSM repeater for car Nikrans NS-GSM-A improves mobile connection in vehicles while you are on the way. After you install the booster in your vehicle (car, truck, bus, yacht, etc) you will forget about dropped phone calls and SMS. Cellular signal in your car will be always at maximum wherever you go.
The repeater works at a standard GSM frequency of 900 MHz which is the most used frequency among European mobile providers. The work of NS-GSM-A gsm repeater for car doesn't depend on a certain mobile provider. It will amplify GSM signals of any provider that uses this GSM frequency.
The repeater is safe for humans as it doesn't emit any radiation when functioning.
On the way home or to work, during the picnic or a trip – now you can use your cell phone anywhere you need it! Buy NS-GSM-A now and start enjoying reliable mobile communication in a few days!
---
The car cell phone repeater Nikrans NS-GSM-A is easy to install and use. The kit includes everything necessary for installation and proper functioning of the system: the booster, antennas, cables and mounting accessories. The booster installation won't take more than 15-20 minutes and won't require any technical knowledge or skills.
Every GSM repeater corresponds to the international technical standards, which is proved by CE and RoHS quality certifications.
Our Professional Team is always ready to answer all your questions.
Nikrans NS-GSM-A Specification
FAQ
How to aim an outdoor directional antenna correctly?

How do I know which cell phone repeater is the best for my house?

How do I know that my 3G repeater works?

How to check precise signal level in dB?

Can Nikrans 3G repeater work with all mobile operators?

How long will the shipping take?

Does NS-GSM-A signal repeater match United Kingdom?

Undoubtedly, this cellular signal repeater works in United Kingdom. NS-GSM-A is immensely beloved by mobile phone subscribers of Finland, Guadeloupe, Switzerland. As per the company-manufacturer, the cellular signal repeater NS-GSM-A can also be compatible for mobile service operators of such countries as Germany, Denmark, Spain, Saudi Arabia, Qatar, Luxembourg, Singapore.

Does NS-GSM-A cell phone signal booster render services on cell phone frequency bands of O2?

Undoubtedly, this cell phone signal booster works with O2. Generally, NS-GSM-A booster goes for highly-popular cell phone operators such as SingTel, HelloMobil, Oister. Alongside this, our managers are regularly accepting satisfying messages from our buyers who utilize NS-GSM-A for increasing cell phone coverage capacity of such operators as DU, Lyca Mobile, Uno Mobile, ExpressMobil, Vodafone, Telenor, MEO, Swisscom, Vivo, M-Budget Mobile, Vodafone, MTS. Inform us to double verify this in case you have any questions.
Customer Stories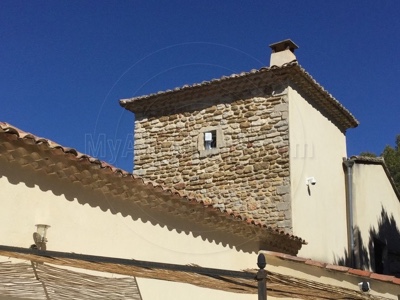 ATTENTION !!! Signal booster can CHANGE YOUR LIFE !
Having bought an NS-5000 GW we have now the 3G and GSM network everywhere in the house as well as on the garden ! We are endlessy thankful to the whole team of MyAmplifiers!
Benjamin Volait · France
Product: NS-5000GW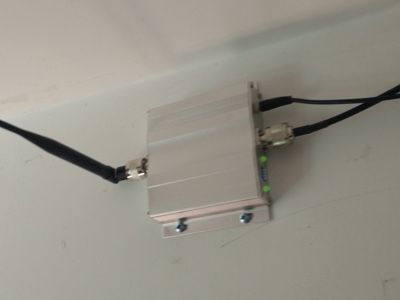 I needed the amplifier because of poor mobile signal reception at our holiday home in hilly Burgundy (France)
We now have a steady signal strong enough for uninterrupted phone calls and internet use, still subject to slight variations in strength, but far better than before.
Joost Jonker · Burgundy, France
Product: NS-150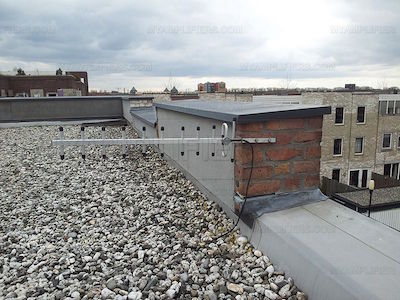 I live in the suburbs with KPN poor signal, almost none
Living in the suburbs of the city I suffered from KPN poor coverage. I'm grateful to my neighbour who recommended me the MyAmplifiers web store. Having installed the gsm repeater I've improved the signal from 2 to 5. Hope my photos will be useful for you.
Micha Paashuis · The Netherlands
Product: LCD-300
Customer Reviews*
Ahmed (Qatar) · Purchased Nikrans NS-GSM-A · October 18, 2016
Our family travels much, so we need a booster for car for calls. It is very important to us. GSM booster solved the problem. Thank you!
---
Steve (Slovakia) · Purchased Nikrans NS-GSM-A · October 17, 2016
Agree with those who do not have 100% full signal, though I realize there is hardly any gadget that can completely eliminate the problem. Anyway now there is much better gsm reception. Small dimensions in comparison with other phone gsm amplifier, easy installation of the booster.
---
* The reviews are originally posted in authors' native languages. However for customers' convenience we translate them into major European languages.