Nikrans MA-1000CP Overview
Nikrans MA1000 CP is a dual band booster model which improves voice and 3G internet at 2 frequencies CDMA/GSM 850 MHz and PCS 1900 MHz. Thus, the model allows improving 2G and 3G signals transmitted by most providers in the USA. This signal booster is designed for areas of about 1000 m2 (11000ft2).
MA1000 CP dual band signal booster ensures reliable mobile communication due to the following unique characteristics:
Auto Level Control. The device self-adjusts gain in accordance with incoming signal. 
MCU control. Smart function prevents the booster from interferance and system errors.
Four-Layer Board. The booster is made of innovative reliable material with low electromagnetic interferance index. 
Order MA1000 CP dual band booster and make calls or surf 3G internet with any US mobile operator easily!
---
The booster model is really easy to set up, and the process doesn't require additional technical background. Installation process is also very quick and doesn't take more than 15-20 minutes. The mobile amplifier usage is simple as well. After you fix antennas and cables and plug the device into a power supply, signal will start improving immediately. Moreover, there're no wires attached to the mobile phone, which allows using it without extra accessories.
This dual band booster is harmless to human health, and has FCC and RoHS certificates. It doesn't emit radiation and even on the contrary reduces its level within covered area.
Be sure, MA1000 CP dual band booster is a perfect way to have GSM/CDMA signals amplified at two different frequencies at a time!
Our Professional Support Team is always ready to answer all your questions.
Nikrans MA-1000CP Specification
FAQ
Can Nikrans 3G repeater work with all mobile operators?

Can I cover several rooms and floors with a cell phone repeater?

How do I know which cell phone repeater is the best for my house?

How to interpret the results of signal testing in dB?

What maximum length of the cable can you recommend between an inside antenna and a cell phone repeater?

Can I install a repeater system without a technician?

Does MA-1000CP signal repeater go for Brazil?

Surely, this mobile signal repeater works in Brazil. MA-1000CP is very in demand among cell phone subscribers of Australia, Brazil, United States. After the producer, the mobile signal repeater MA-1000CP can also be applied for cell phone operators of such countries as Canada, New Zealand.

Does MA-1000CP mobile phone signal booster render services on cell phone frequency ranges of Vivo?

Beyond a doubt, this mobile phone signal booster supports Vivo. Basically, MA-1000CP booster is suitable for favorite cell phone providers such as Rogers Wireless, H2O Wireless, Lycamobile. On top of that, our company are regularly accepting delightful emails from our clients who apply MA-1000CP for upgrading cell phone coverage capacity of such providers as Sercomtel, Simple Mobile, Straight Talk, Roam Mobility, Telstra, TIM, Ultra Mobile, T-mobile US, US Mobile, MTS Mobility, Sprint Corporation, ZIP SIM. Get back to us to double test in case you have any confusion.
Customer Stories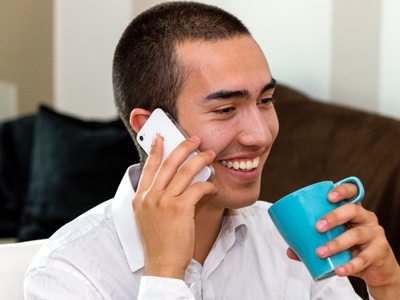 Solution for a large domestic house with Tesco poor signal
I purchased the LCD-500GD to cover a large domestic house that had extremely poor Tesco Mobile cell signal.
Paul Gillen · Kildare, Ireland
Product: LCD-500GD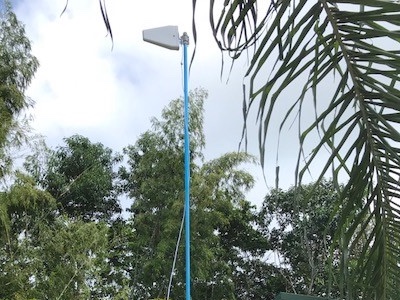 A booster for Claro poor signal in Costa Rica
Great products, great shipping and most of all great customer support.
Kyle Vogeler · Nevada, USA/ Costa Rica
Product: MA-450GD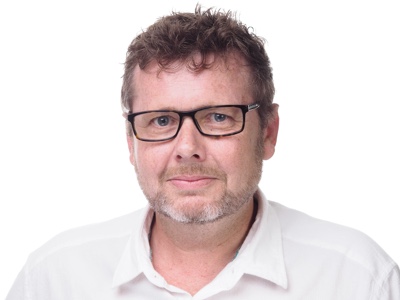 First it seemed a bit unreal that such a compact device could solve a problem
Even in such a specific and difficult situation as ours, a mobile repeater helped us to skip expensive roaming. We can finally enjoy a stable mobile connection with our home provider.
Martin Fisher · Morez, France
Product: LCD-300
Customer Reviews*
Andre (Brazil) · Purchased Nikrans MA1000CP · May 19, 2016
I have now purchased two boosters (one Christmas present and one for myself). The price was excellent, as there was the generous Christmas gift and express delivery. It's also great to be kept fully informed of the order status down to receiving notifications from Myamplifiers. I'd happily recommend to anyone.
---
Alex (the US, Miami) · Purchased Nikrans MA1000CP · May 2, 2016
For quite a long time I was looking for a signal booster here in shops of Miami and in Google, but nothing. So I opted for Myamplifiers. And when they sent me an offer with a discount to this booster for 2 bands, that was a pleasant surprise. I mounted the booster system yesterday y feel satisfied with its functining. Thanks for great offer and discount!
1. Suits for all local networks. 2. Express delivery. 3. Crazy power of the tool! It suffices for 2 offices on 2 floors. 4. The discount pleased me a lot!
Large delivery cost
---
Franco (the USA) · Purchased Nikrans MA-1000CP · July 17, 2014
I purchased the amplifier for my supermarket. People using different mobile operators come to my shop, so MA1000 CP is just like for me. Unfortunately, the booster improves signal not in all corners, there some places where non present.
my amplifier works well, before there was no signal in my shop at all
there some places where connection non present
---
* The reviews are originally posted in authors' native languages. However for customers' convenience we translate them into major European languages.