Anytone AT-408C Overview
The Car GSM Signal Booster AT408C is used to improve GSM signals in different kinds of vehicles like cars, trucks, buses, etc. This model works at a frequency range of 800/850 MHz typical for providers from North and South America, Australia, Asia and Africa.
The device is able to provide incoming and outgoing calls without interruptions. It will also guarantee perfect functioning of GPRS and EDGE networks while you're driving.
This mobile amplifiire corresponds to the modern technical standards which is proved by the international FCC and RoHS certifications.
Purchase this booster for cars and ensure stable phone communication when you're on the move!
---
The model is delivered in full package comprising in-car and out-of-car antennas, signal amplifier and all the necessary mounting. The installation of the amplifier is so easy that it can you will fix it on your own just in 10-15 minutes. This gsm repeater 12v is also very convenient in use. The coverage becomes perfect all over your car automatically in 5-7 seconds after installation of the system.  
The device is recognized to be safe for human health. Moreover, it reduces radiation background as a cell phone emits twice much trying to find a stable signal. 
AnyTone AT408C GSM repeater (12v) is the best way to ensure stable mobile communications for people spending much time at the wheel!  
Our Professional Team is always ready to answer all your questions.
Anytone AT-408C Specification
FAQ
Can Nikrans 3G repeater work with all mobile operators?

How does a cell phone repeater work?

What maximum length of the cable can you recommend between an inside antenna and a cell phone repeater?

How to check precise signal level in dB?

Is it safe to use a cell phone repeater?

Can I install a repeater system without a technician?

Does AT-408C repeater match Brazil?

Undoubtedly, this mobile repeater works in Brazil. AT-408C is very in demand among telephone subscribers of United States, Australia, Brazil. With reference to the fabricator, the mobile repeater AT-408C can also be applied for cell phone operators of such countries as Canada, New Zealand.

Does AT-408C cellular amplifier render services on mobile phone working frequencies of Vivo?

Beyond a doubt, this cellular amplifier works with Vivo. All-in-all, AT-408C amplifier suits for leading mobile phone providers such as AirVoice Wireless , Rogers Wireless, Vivo. Moreover, our company are repeatedly gaining joyful answers from our consumers who apply AT-408C for strengthening mobile phone coverage range of such providers as Cricket Wireless, AT&T Mobility, FreedomPop, SaskTel Mobility, Straight Talk, H2O Wireless, Telstra, Telus Mobility, Verizon Wireless, Sprint Corporation, Red Pocket, MTS Mobility. Email us to double test if you have any questions.
Customer Stories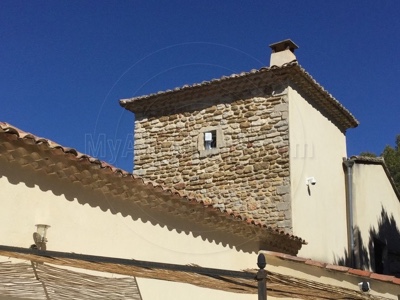 ATTENTION !!! Signal booster can CHANGE YOUR LIFE!
Having bought an NS-5000 GW we have now the 3G and GSM network everywhere in the house as well as on the garden ! We are endlessy thankful to the whole team of MyAmplifiers!
Benjamin Volait · France
Product: NS-5000GW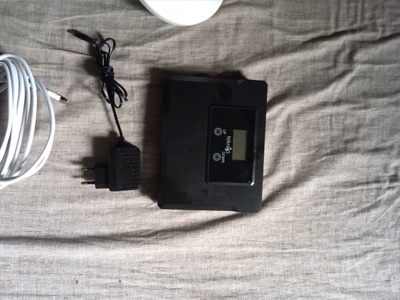 Experience Eircom poor coverage? Get yourself a booster.
The booster works well; I finally manage to use my 4G internet at home.
James Moore · Portroe, Ireland
Product: LCD250-GSM+4G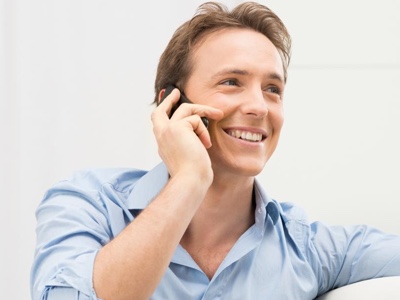 No more Vodafone signal problems in my summer house
Amazing signal even inside the house. It works exactly as it is described. I manage not only to send texts but also to make calls.
Fred Lawson · Slitting Mill, United Kingdom
Product: LCD-500GD
Customer Reviews*
Bill (the USA) · Purchased Anytone AT408C · March 5, 2016
I'm working as a delivery man which implies driving the car most of the day seven days a week (well, sometimes less but that does not really change the issue). When dissatisfied clients started to complain that they can't hear me well, the boss ordered AT408C mini mobile booster or, as you call it, cdma signal extender. You know, I didn't believe in gadgets like this but I definitely take my words back now. I love everything about it – design, dimensions, performance and every other characteristic of it.
---
Jane (Utah, the USA) · Purchased Anytone AT408C · December 2, 2013
We reside in the southeast of Utah and we bought AT408C last weekend. We live away from the 'civilization', and all the way to the town there is no stable reception. But we both work in town and spend an hour on the way so mobile connection would be really nice. As my husband is a specialist in networking technologies, he insisted on purchasing this booster. He installed it in our car and now we can finally make a call when driving to work.
AT408C for phone resulted an efficient device, and now we are thinking of another mini booster for the house (we have 3-4 bars only).
unfortunately, the repeater can't boost the signal in so called blind zones. In fact it's not a minus as manufacturers honestly say about that.
---
Simon (Canberra) · Purchased Anytone AT408C · February 6, 2014
I am a long-distance driver, and the mini mobile booster is my irreplaceable assistant on the road. I bought this as it was my last hope to amplify the cell signal. Now having 5-6 bars (except blind zones, of course), I can call my family wherever I am, as I really miss them.
the AT408C for phone helps me to be closer to my family.
the tool can't resist blind zones, unfortunately.
---
Jacob (Forks) · Purchased Anytone AT408C · March 22, 2014
And I'd like to say huge thanks to Myamplifiers.com specialists. They are the only retailers who really care of customers. Not a single company but them was able to cast away my doubts and answer all my questions about installation, specifications, performance, efficiency and durability of the mini mobile booster. This is the service customers need!!!
my AT408 for phone works perfectly, huge respect to the Myamplifiers team.
as for those who are unsatisfied, don't pay attention to that.
---
* The reviews are originally posted in authors' native languages. However for customers' convenience we translate them into major European languages.