Nikrans NS-3G-A Overview
Nikrans NS-3G-A is a 3G booster model used for improving 3G mobile Internet in a vehicle. The device is suitable for any kind of a vehicle like cars, RVs, trucks, buses, yachts, etc. The working frequency for this 3g car booster is 2100 MHz which is a standard frequency for mobile internet and data transmission in all European and most countries all around the world.
This UMTS repeater suits for 3G Internet only and cannot improve the quality of phone calls. The device guarantees excellent Internet connections, uninterrupted video calls and mobile TV - all via 3G technology!
NS-3G-A antenna repeater for car meets international safety requirements as it is CE and RoHS certified.
Obtain Nikrans 3G car booster right now and benefit from perfect 3G connections when you are on the way!
---
This mobile signal repeater comes in a full kit with all the necessary cables and antennas. The equipment is very easy to install even not by professionals. To make the device function properly you should only connect the antenna with a cable, plug the power supply into a cigar lighter and your mobile 3G Internet will get boosted automatically in 5-7 seconds. The usage is extremely simple as well due to its wireless principle of work – no cables should be attached to your mobile phone for better signal.
Nikrans products are safe devices which have no negative impact on humans health and the environment.
Nikrans NS-3G-A repeater for car is what you need to improve 3G mobile Internet inside the vehicle while you're on the go.
Our Professional Support Team is always ready to answer all your questions.
Nikrans NS-3G-A Specification
FAQ
How many mobile and 3G connections can support a cell phone repeater at the same time?

How long will the shipping take?

How do I know that my 3G repeater works?

Can Nikrans 3G repeater work with all mobile operators?

What payment methods do you accept?

How do I know what cell phone repeater suits for my country and mobile operator?

Does NS-3G-A signal booster go for United Kingdom?

Undoubtedly, this mobile signal booster works in United Kingdom. NS-3G-A is widely used by cell phone users of Austria, Belarus, Sweden. As per the company-manufacturer, the mobile signal booster NS-3G-A can also be compatible for cell phone operators of such countries as Czech Republic, Australia, United Arab Emirates, Germany, Denmark, New Zealand, Brazil.

Does NS-3G-A mobile signal amplifier operate on cellular frequency ranges of EE?

Definitely, this mobile signal amplifier suits for EE. On the whole, NS-3G-A amplifier supports leading cellular providers such as Lebara Mobile, NRJ Mobile, Vodafone. Besides that, our managers are repeatedly receiving satisfying notes from our clients who utilize NS-3G-A for raising cellular coverage capacity of such providers as O2, Movistar, Magyar Telekom, Salt, O2, Zain, MTN, Tesco Mobile, MobilCom-Debitel, Base, SFR, Lebara. Get back to us to double analyze in case you have any confusion.
Customer Stories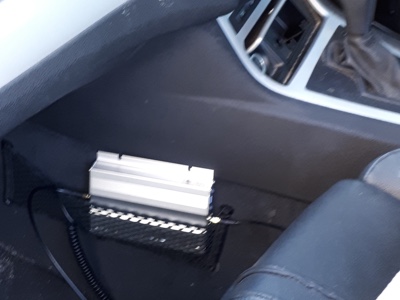 A must have if you spend most of your day driving and have BT signal problems
BT bad signal gets amplified straight away after switching on a mobile signal booster for car.
Matthew Clarke · Hawick, United Kingdom
Product: NS-GD-A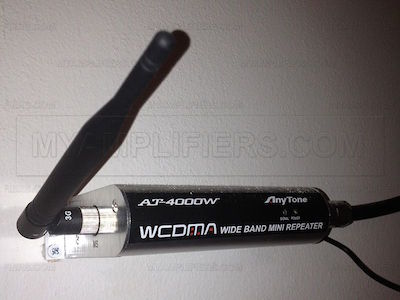 It was unbearable when I couldn't use my mobile phone
I'm very satisfied with a 3G signal booster! Even though everybody was telling me that the situation could not be fixed, I kept on searching for a solution. Now with a booster I have got full signal reception.
Rosario Alfano · Milano, Italy
Product: LCD-1200GD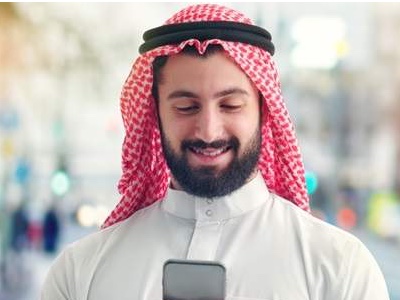 Now I have excellent network without STC signal problems
I want to say thanks to the manager who recommended me this booster and answered all my questions. Now my family feels happy having good signal inside the house. You can also see the photos of the installed booster.
Yosef Hamad Alfahme · Saudi Arabia
Product: NS-150
Customer Reviews*
Raquel (Mexico) · Purchased Anytone AT4800 · March 14, 2016
Hi! I´m worting to say thanks to Ana for her friendly and professional service. She responded all my questions and dedicated really much time to me. When we got the booster and installed it, the signal increased and stabilised. Now the way from the city to the house is not a problem anymore!
Professional service, perfect booster, low price.
---
Alex (Hungary) · Purchased Anytone AT4800 · February 3, 2016
As most people involved in business, I have to spend the significant part of my time in my car going from one outlet to another. So when I'm stuck in a traffic jam – which happens more often than I'd prefer – I try to spend time with benefit for work. That's why I need constant Internet connection to get in touch with suppliers and assistants. I found a perfect solution to the issue with AT4800 umts booster. It's been over a month now as I use it and I am definitely content. Can also say that the company resulted trustable, and their sales managers nice to talk to.
I do not regret about buying AT4800 mobile UMTS booster because of 1. reasonable price 2. very good quality 3. pleasant staff at Myamplifiers.com 4. good terms of delivery
This tool has no faults.
---
Klaas (Germany) · Purchased Nikrans NS-3G-A · October 13, 2016
Every long-distance driver must appreciate NS-3G-A for vehicle. After a few trips I can finally leave my review. Performance. I have nothing to compare but I am satisfied with the quality of my NS-3G-A. Design. It is not that as large as I thought, and I could easily find a place for the repeater in my truck. Price. I might be wrong, but for such a useful item, the price is quite low.
mentioned above
I usually use cigar lighter for GPS navigator, and now I have to buy a T-branch, but that does not really matter.
---
Pamela (Spain) · Purchased Anytone AT4800 · January 3, 2014
It was my husband who insisted on buying this repeater. I opposed at first. Anyway, now we cannot do without it, this booster is awesome!! We travel a lot and there are situations when we badly need Internet (when we get lost or want to find any sights on the way). We tried it last weekend when we went to Chateau de Chenonceau . This summer we are thinking of travelling around Europe, and AT4800 will hopefully help us.
It made our trips less troublesome. It is a perfect device for the money!
---
* The reviews are originally posted in authors' native languages. However for customers' convenience we translate them into major European languages.