Nikrans LCD500-4G-PRO Overview
LCD500-4G PRO is a Nikrans repeater for improvement of 4G data coverage in the European Union, Asia, Africa and most countries worldwide. The booster operates at 800 MHz and 2600 MHz frequencies. They are used for 4G signal transmission and rapid wireless Internet for smooth browsing, video and voice calls, online gaming and other everyday activities so that buying this 4G repeater you get a perfect 4G signal adaptation.
The LTE 4g antenna extender covers about 400-500 m2 (3300 ft2). LCD500-4G PRO is an easy and reliable solution if you suffer from poor coverage thanks to:
LCD screen. Even a non-tech person will setup and use this signal amplifier successfully. All the important information and tips are displayed on the screen - input and output signal strength, setup details, power, AGC, etc.
Full Kit. Booster comes in a kit with antennas and cables to start mounting immediately.
Auto Level Control. The booster doesn't need any additional adjustment as it self-regulates the gain.
Energy saving mode.This signal booster saves energy as it goes into stand-by mode in non-active periods and activates automatically when a phone call or 4G activity is performed.
Obtain this Nikrans booster and enjoy uninterrupted 4G mobile Internet!
---
The kit comes ready for installation, so you don't need to buy anything extra to mount the system. You also don't need to hire an engineer as installation won't require any technical knowledge from you. 
Complete mounting of the system will take about 15-20 minutes. Intensified signal will spread immediately after you power on the equipment.       
LTE 4g signal booster distributes amplified signal among all mobile phones within the area so the quantity of working mobile devices is not limited.
Our amplifying equipment is healthy for our clients. LCD500-4G PRO has passed CE and RoHS certification proving its absolute safety. It even decreases excessive electromagnetic emissions from cell phones which use more power for signal search in zones with low or absent signal.     
Nikrans LCD500-4G PRO is an excellent way to acquire perfect 4G data coverage!
Our Technical Experts are always at your disposal for any questions. Just write us or call.
Nikrans LCD500-4G-PRO Specification
FAQ
What maximum length of the cable can you recommend between an outside antenna and a cell phone repeater?

How to check precise signal level in dB?

Why do I buy at your online store?

What maximum length of the cable can you recommend between an inside antenna and a cell phone repeater?

Can Nikrans 3G repeater work with all mobile operators?

What payment methods do you accept?

Does LCD500-4G-PRO signal repeater go for United Kingdom?

Surely, this mobile signal repeater works in United Kingdom. LCD500-4G-PRO is very in demand among mobile phone subscribers of Hungary, United Arab Emirates, Austria. In accord with the company-manufacturer, the mobile signal repeater LCD500-4G-PRO can also be compatible for cell phone providers of such countries as Canada, New Zealand, Brazil, United States, Qatar, Singapore, Switzerland.

Does LCD500-4G-PRO cell phone signal amplifier function on cellular frequency ranges of EE?

Undoubtedly, this cell phone signal amplifier supports EE. Basically, LCD500-4G-PRO amplifier suits for favorite cellular operators such as Lyca Mobile, NOS, On Telecom. Besides that, our managers are regularly hearing good messages from our buyers who utilize LCD500-4G-PRO for enhancing cellular coverage range of such operators as Three, Vodafone, Vodafone Qatar, Lebara, Vodafone, SKY Brasil , Three, Kabel Deutschland, Salt, Deutsche Telekom, MEO, Telia. Inform us to double analyze in case you have any confusion.
Customer Stories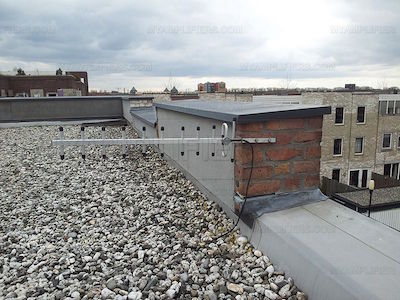 I live in the suburbs with KPN poor signal, almost none
Living in the suburbs of the city I suffered from KPN poor coverage. I'm grateful to my neighbour who recommended me the MyAmplifiers web store. Having installed the gsm repeater I've improved the signal from 2 to 5. Hope my photos will be useful for you.
Micha Paashuis · The Netherlands
Product: LCD-300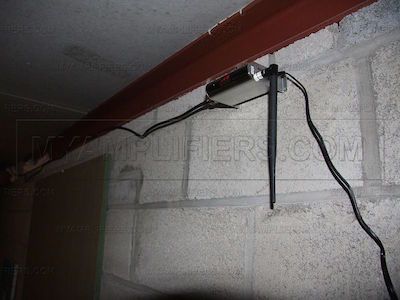 I chose MyAmplifiers due to competitive prices and well-made video guidance. The signal quality has really improved now after installing a cell phone booster.
Delpart Nicolas · Gembloux, Belgium
Product: NS-300GD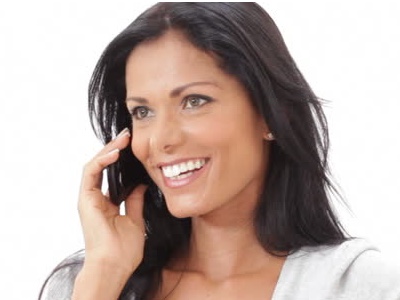 No more Elisa signal problems. Excellent coverage inside and outside
Sending you my feedback of the installed booster to solve my Elisa signal problems, as promised. Now phone calls do not drop anymore, the signal inside and outside is excellent. I am really satisfied!
Kaley Toots · Estonia
Product: LCD-800GW
Customer Reviews*
Daniel (France) · Purchased Nikrans MA2600-M LTE · March 16, 2014
Firstly I felt a bit frustrated that the company had no shop in my locality in France. But it does not matter now after I received my order. Talking about the booster I cannot say anything negative - good performance, easy installation, nice price.
fast delivery, good phone amplifier for moderate price
no shop in France
---
* The reviews are originally posted in authors' native languages. However for customers' convenience we translate them into major European languages.