Nikrans LCD-400D Overview
Nikrans LCD-400D amplifier is designed for improving phone calls quality and in some cases LTE network as well. LCD-400D amplifies cell phone signal transmitted at 1800 MHz. This frequency is mostly used as additional to the main GSM 900 MHz frequency in Europe and some other countries of the world. The booster covers up to 400 m2 (500 ft2). It's meant for large houses, offices, supermarkets, hotels, schools or other buildings with a few floors.
This Nikrans mobile phone 1800mhz repeater boosts mobile communication and enhances the work of LTE network on 1800Mhz band.
The device is a high quality and safe product. It conforms to the international CE and RoHS safety standards.
Order this GSM amplifier and get pleasure from using your mobile phone!
---
Nikrans LCD-400D is shipped with antennas and cables. You won´t need to hire a technician to install the system, as it´s easy to manage it on your own. The process takes no more than 15-20 minutes. Right after installation, turn on the device and it will intensify cellular signals in your area in 5-7 seconds.
The booster is healthy and safe for humans and the environment. There´re no radiation emissions from boosters when it functions.
Nikrans LCD-400D mobile phone 1800mhz repeater is the best device for improvement of low mobile phone signals in any large area!
Our Professional Team is always ready to answer all your questions.
Nikrans LCD-400D Specification
FAQ
What maximum length of the cable can you recommend between an outside antenna and a cell phone repeater?

How to interpret the results of signal testing in dB?

How does a cell phone repeater work?

Can I cover several rooms and floors with a cell phone repeater?

How to aim an outdoor directional antenna correctly?

What payment methods do you accept?

Does LCD-400D repeater match United Kingdom?

Surely, this mobile phone repeater works in United Kingdom. LCD-400D is highly in demand among mobile phone subscribers of Australia, New Zealand, France. In line with the company-manufacturer, the mobile phone repeater LCD-400D can also be applied for cell phone providers of such countries as Qatar, Czech Republic, South Africa, Denmark, Finland, Netherlands, Switzerland.

Does LCD-400D mobile phone signal booster render services on cell phone frequency bands of EE?

Of course, this mobile phone signal booster goes for EE. By and large, LCD-400D booster is suitable for leading cell phone providers such as Etisalat, Vodafone, COOPVoce. On top of that, our managers are repeatedly gaining content reviews from our clients who utilize LCD-400D for upgrading cell phone coverage distance of such providers as TeliaSonera, Lebara Mobil, Vodafone, Vodafone, Amena, HelloMobil, O2, Three, Telenor, SFR, Simyo, TIM-Telecom Italia. Email us to double verify this in case you have any questions.
Customer Stories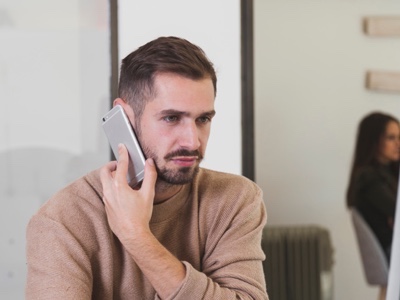 I couldn't make or receive a call because of Vodafone signal problems!
Living in a basement room I had Vodafone poor coverage. A gsm repeater seemed to me the only worthy solution. Now Vodafone signal issues are sorted out. Thanks!
Nikles Thierry · Tuam, Ireland
Product: LCD-300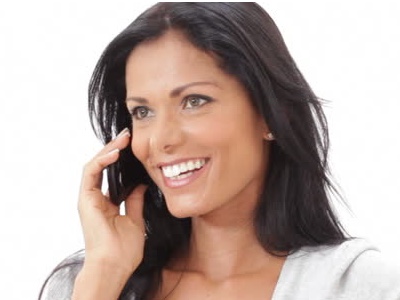 No more Elisa signal problems. Excellent coverage inside and outside
Sending you my feedback of the installed booster to solve my Elisa signal problems, as promised. Now phone calls do not drop anymore, the signal inside and outside is excellent. I am really satisfied!
Kaley Toots · Estonia
Product: LCD-800GW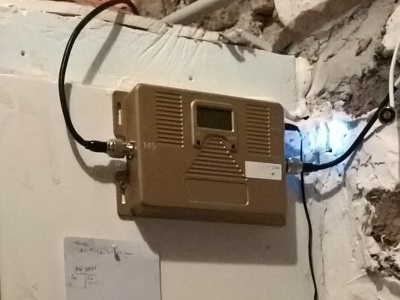 Now the quality of GSM and 4G network at my place is irreproachable despite a low signal outside!
The signal at the external antenna is quite low at my home, but I found a way out: I put the antenna Yagi T through a wall of 80cm by a small skylight window) but it does not cause any signal loss, since the amp is very powerful and everything works very well with this Yagi antenna.
Jean COMPIN · France
Product: LCD600-GSM+4G
Customer Reviews*
Pete (Austria) · Purchased Nikrans MA1000D · June 13, 2016
I installed the broadband amplifier in my mini store 5 days ago. We sell mobile phones, so reliable and stable gsm mobile reception is super essential for my business. We used to have many complaints from our clients, now we can forget about those troubles and work!!! By the way, thanks for fast delivery!
excellent reception, performance and range.
if I find any, promise to write back
---
Alan (Austria) · Purchased Nikrans MA1000D · February 20, 2015
Fast and easy to set up even in a large household in a three story 8000ft2 home. Works with multiple Windows tablets and apple devices. I have now uninterruptable connection all over the place. Many thanks to the support manager Ana who recommended this model and figured out what extra accessories I need for the most efficient signal reception. It all worked! I'll recommend your service and products to my friends.
---
* The reviews are originally posted in authors' native languages. However for customers' convenience we translate them into major European languages.