A lot of friends of mine have mobile signal repeaters and are really happy about them. They say that mobile or gsm repeaters stabilize cell phone and 3g perception in their houses, garages and offices. But as for me the situation with the mobile signal is a bit weird. I mean most days it works pretty well, but sometimes it just makes me nuts. I can't make out what the problem is, why it happens I just want to have a constant good connection so as not to worry about this anymore. I'm not a big specialist in this sphere, so need your advice, do I really need a gsm repeater for stabilizing phone reception?
Well, first of all we are glad to welcome you at our store and ready to help you in not so hard question of choice the gsm repeater and the benefits of this device. Our modern lifestyle is very fast and speedy, so if we want to be on wave we should be free of such problems like low or bad signal. It doesn't really matter if you are a businessman or a person who values the quality of effective cell reception where ever you are – the fact is that you need a gsm repeater and if today you have no nuisances with bad mobile signal or low 3g Internet speed there are few guarantees that you will be free of it in future. So our gsm repeaters will help you to have a stable gsm and 3g signal twenty-four hours a day and seven days a week. Everything you need is just to order a gsm or 3g repeater at our store and you will get the best device which really is able to make you happy about using your mobile or 3g modem.
We recommend you to visit our home page where you can find the necessary information about AnyTone products, their opportunities and cell reception effectiveness. Anytone company has a wide choice of several gsm and 3g boosters and amplifiers for any client. Do you like to travel? Do you like to drive or go to the country? Do you prefer using fast and effective 3g Internet connection? – our Anytone amplifier kits are specially for you. Every kit includes two antennas (external and internal), a cable, a power supply, a user's manual for correct installing and a repeater.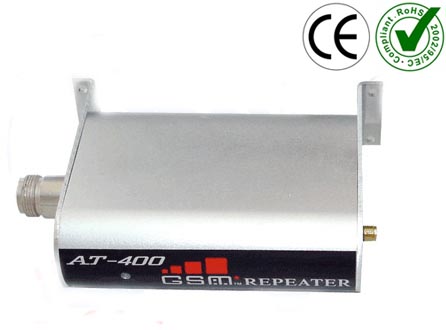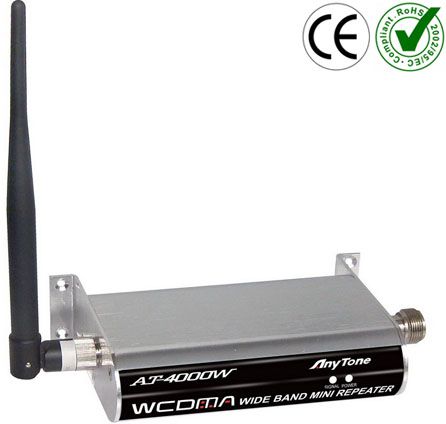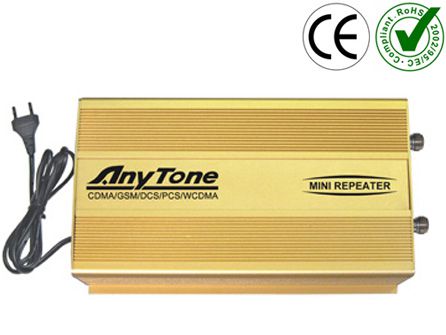 You don't need any special skills for the installation. Anyway if you have any problems with setting up you should check the user's manual, where you can find tips for the effective repeater installation and use Helper on our website to find all the necessary information about your local mobile operator and its working cellular frequency. You need this information for organizing more effective cell phone reception, because repeater and operator as a rule work at the same frequency and it helps you to have a stable phone signal. So AnyTone wishes you good luck and hope that you will get a gsm repeater soon. For ordering and more information about mobile repeaters contact our customer service. Good luck! Order AnyTone repeaters!