Hello there! At last I've found some spare minutes to ask you about dual band boosters. The most interesting thing is that I have rather good cell and Internet connection at home, so have no clear reasons for getting it better. But sometimes I have a permanent missing of GSM and 3G signal. Such a situation lasts for some hours and after that completely disappears to reappear next day. Due to this my 3G modem doesn't work and I have no opportunity to surf in the Internet and even make calls, because my mobile is out of the coverage. Well, it makes me nuts and I've decided to purchase a signal booster and it seems to me that MA1000 dualband suits me. But before buying it I need some recommendations and hope you will help me. Thanks.
Good day to you and firstly let us thank you for such a substantial question and we will be glad to help you. Any modern person can't imagine his or her life without Internet. Not so long ago businessmen couldn't imagine their work without constant GSM connection as well as without punctuality in general. But modern world with its crazy rhythm is not enough without stable and effective Internet connection. So our company works well in both directions and helps people always stay connected and have the opportunity to use 3G Internet.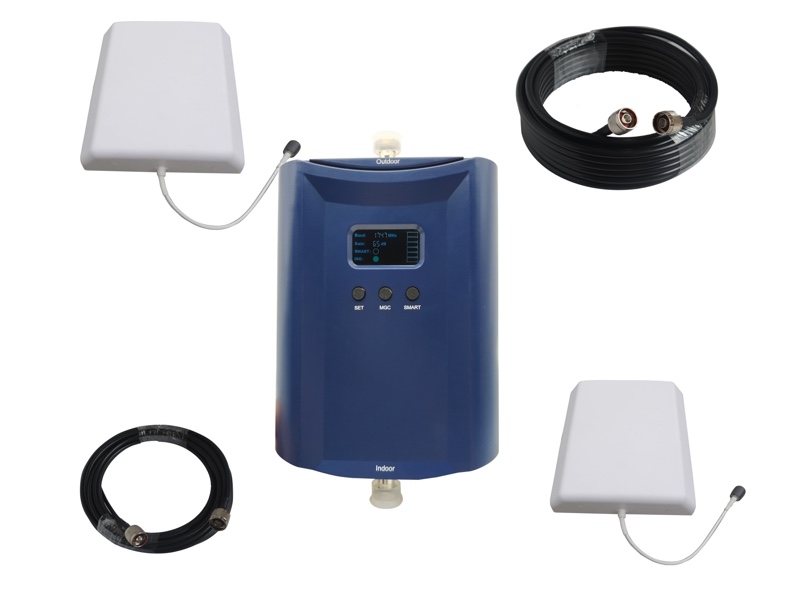 We are happy to introduce you Nikrans dual band signal booster  – MA1000 GD and MA1000 GW. Technical characteristics you can learn visiting the given links. These boosters are widespread over the world and attract the users due to high quality and no-failure work. The remarkable feature of these devices is in its ability to boost GSM and 3G signal in one device, so there is the name of such appliance – dual band. The major advantage of the dual band booster is that you don't need to buy two special amplifiers and can use one for increasing diverse signals in the area you live in. Our amplifiers of 1000 range are designed specially for improving GSM and/or 3G signals at different frequencies for these network standards.
Other attractive features of Nikrans dual band signal boosters are that they don't produce any radiation and maintain high efficiency within the different climate zones with high and low temperatures and humidity. After ordering an amplifier you don't need to pay for anything more, because the kit includes everything for proper installation and effective work of the amplifier. If you have any questions about installation you can use Search form on our website, where you can find instructions and videos for installation. Order and enjoy using Nikrans amplifiers. Contact our customer service for all questions and issues.