Just imagine the world where there're no more places out of coverage. It's not the utopia, but reality, which is close to you – Nikrans mobile phone repeaters are manufactured especially for it! Constant cellular connections and the opportunity to make a call even in the area with low signal is what you can get right now.
Nikrans repeaters will get you rid of disconnections and bad cell phone reception once for all! We offer a lot of repeater models which vary according to frequency range, signal type and other users´ demands such as place for installation and coverage area.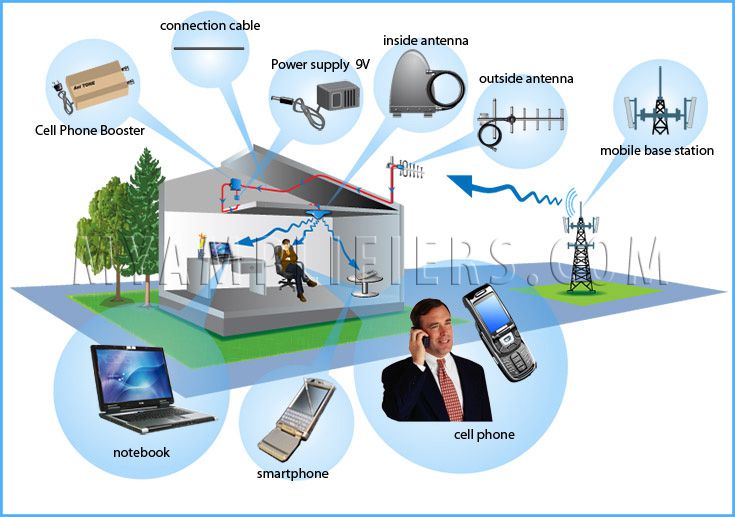 As for signal type there´re GSM, 3G, dualband and triband models available. GSM boosters improve only calls and sms, 3G repeater is appropriate for internet 3G, dualband and triband models amplify a few different signal types at a time like GSM+3G, etc. It´s important to fix on what you need to amplify and choose a correct model.
Boosters also divide according to the coverage area. You can choose the models for small houses and offices such as LCD-130 or NS-150GW. LCD-300GD and LCD-500GDW are perfect for middle-sized areas, while NS-2000-Smart or NS-5000GDW repeaters will suit large locations. If you are a travel amateur and spend much time in your car or boat our repeaters for vehicles are especially for you. 
As far as frequencies are concerned mobile operators all over the world transmit GSM and 3G signals at different frequencies. You may know working frequencies of a mobile provider/s you use or our Helper application will assist you in choosing a correct model.     
900 MHz repeaters by Nikrans are compact and practical appliances. You won't face any problems with their work and will have a lot of pleasure using them. Just let a repeater in your life and this small device will be your best solution to low GSM signals in the place you live or work.
As you can see, there is a wide scale for a choice in our web store and now it's up to you – don't wait and order repeaters from MyAmplifiers! For any questions you may contact our customer service.