What is the difference between 3G booster and UMTS amplifier. Are they similar?
Hey there! How are you feeling out there?! I hope that you will help me and tell me the difference between 3g booster and UMTS amplifier. I want to increase the quality of 3g signal in my house, so I can't find the right definitions of these terms. So I suppose that you will choose the best repeater for me and help me to make 3g signal constant and no-failure at my home. Thank you so much in advance! William.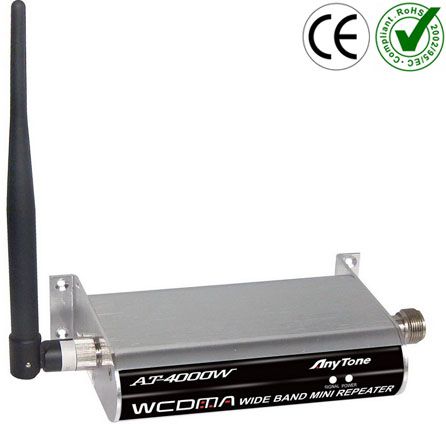 Hello, William! There is nothing bad in asking questions and getting right and proper answers. So let us welcome you to AnyTone repeaters world! This is the place, where you will find everything you need for stable and effective 3g connection in the place you live, work, have a rest and even drive! In this connection you definitely must meet the line of 3g boosters by anyTone. The most popular models among them are 3g booster AT4000, and 6200 3g boosters. UMTS cellular connection technology is a constituent part of promotion 3g cell reception standard. Thus never mind technical definitional niceties UMTS and 3g are equal for you.
Thanks to 3g boosters you can enjoy using mobile Internet, video calls and chats, mobile tv, social network resources – all 3g applications in mobile a sphere. Our umts 3g boosters do not raise up the speed of 3g Internet technically, but improve the data transfer rate in fact. Original beautiful design and compact size of these boosters make them widely spread and popular in the European Union, Saudi Arabia and all around the world. All 3g signal boosters are manufactured in various modifications according to working frequency (2100 MHz) and coverage range, user's demands and usage destinations. For example, AT4000 is designed for increasing low 3g signal in small buildings: houses, offices, garages and any other places up to 100 m2.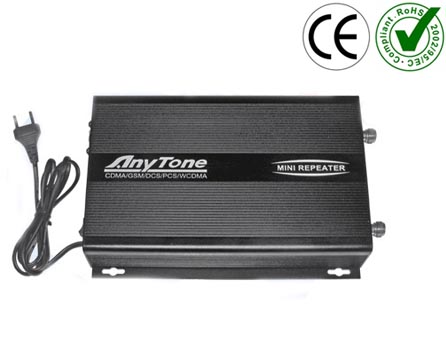 If you need to use 3g connection on the way, take a look at AT4800 3g mobile umts car repeater at your disposal. This repeater is the best for those who prefer to be connected not leaving the car or any other vehicle supporting effective and constant 3g connection wherever you drive. Anytime and anywhere you go by vehicle this small and compact device stabilizes the quality 3g signal. AT6100 and 6200 3g boosters are manufactured for increasing stable 3g connection in the places up to 500 m2 and will be helpful for big house owners and big company offices as well.
So if you've decided to amplify the quality of phone calls, 3g connection choose mobile signal and 3g boosters for European countries using our automatic Helper or Contact our customer service for other questions.