Myamplifiers.com never stops bringing the idea that cell service can be good, above all, it must be reliable always regardless of your location. Unfortunately mobile operators refuse or for some reasons simply are not able to provide us with stable connection making us suffer from bad cell phone connection. That's why the issue of missed and dropped calls and bad mobile connection has got really hot. Well, meanwhile mobile operators cannot help you, we are here to solve the problem of bad cell connection, low signal and dropped calls for you.
Mobile repeater kits are widely used these days all over the world to stop and decrease the problem of bad cell phone connection. The equipment intensifies the low signal coming from the cell phone tower and fills up the covering shortage. As a rule, a cell phone repeater is used in underground areas, large building or remote zones that suffer from low mobile signal and bad mobile connection either due to remoteness to the mobile station or, on the other hand, excessive density of the signal.
Today we are happy to inform you that Myamplifiers.com, the leader in distributing cell phone boosters in Europe, is now presented in the most popular social networking service – Facebook. Now we have a group named Cell Phone Boosters that is open to everyone who wants to know more about the device, its work and its efficiency and the best way of winning bad cell connection.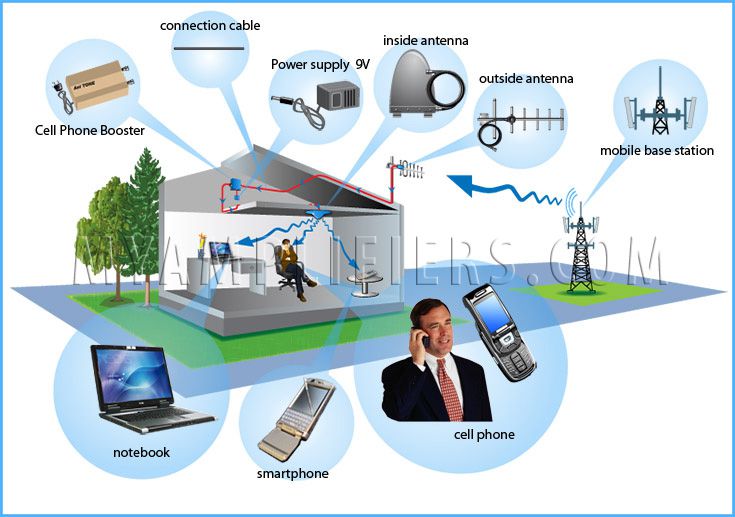 In Cell Phone Boosters group you will read about the principle of functioning and see detailed illustrations of the process. Besides, there you will be able to get all the latest news from Myamplifiers company. Another unique opportunity our group offers consists in possibility to ask any questions about bad cell phone connection that will be answered immediately. No need to call to technical support, no e-mails, just a short question and you get all the necessary information about low signals and bad cell connection.
The Cell Phone Boosters group has just started its activity and in a few weeks it will have multiple posts describing the reasons of bad mobile connection, difference among diverse types of cell booster, its applications, frequency range and installation peculiarities. In a few words, there you will be able to find everything that you will need choosing the most suitable mobile repeater for your individual wishes that will stop bad cell connection in a small house, a big building or even inside a car.
Myamplifiers.com is a team of professional developers, technical specialists and marketing analysts. The popularity of the company is determined by high quality of our production, reasonable prices, vast choice of cell phone boosters and customer-oriented service. We perfectly understand how irritating bad mobile connection is for a modern citizen and we do our best to provide you with the best solution to the issue.