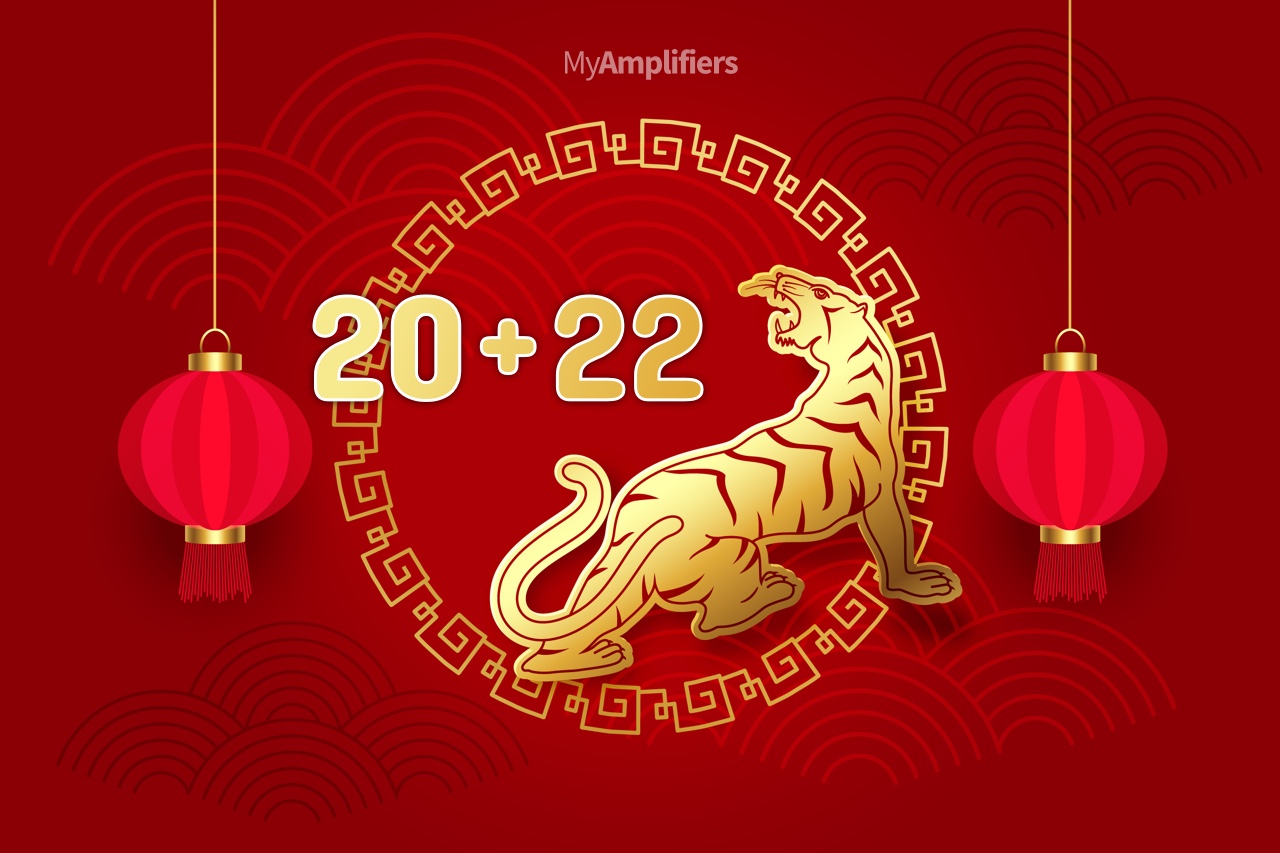 Your personal gift is inside.
The Christmas season is over but it doesn't mean that we have run out of gifts.
* * *
And there is a cool occasion for them. Do you know that the coming lunar year is a year of the Tiger? Tigers are active and courageous. So, why not start a lunar year with something new? With a new mobile signal booster, for example.
Moreover, at MyAmplifiers, we've prepared a pleasant surprise for you.
* * *
Here is a discount coupon for 20 + 22 = 42€ — your personal bonus on your order. 
But be as quick as a tiger! The offer is time-limited.