I'm looking for a professional suggestion or opinion about the best repeater for me. Some months ago I've decided to go to the country where I've purchased a small lodge and like to meet the friends of mine there during the hunting season and summer time. Everything is wonderful in my place – forest, fresh air. But the quality of GSM signal is not so good as I desire. I'm sure you understand that all of my friends are modern people who use mobiles and Internet in their phones, so they need good and effective GSM reception even being in the countryside. In this case I hope that you will recommend a mobile repeater for the lodge.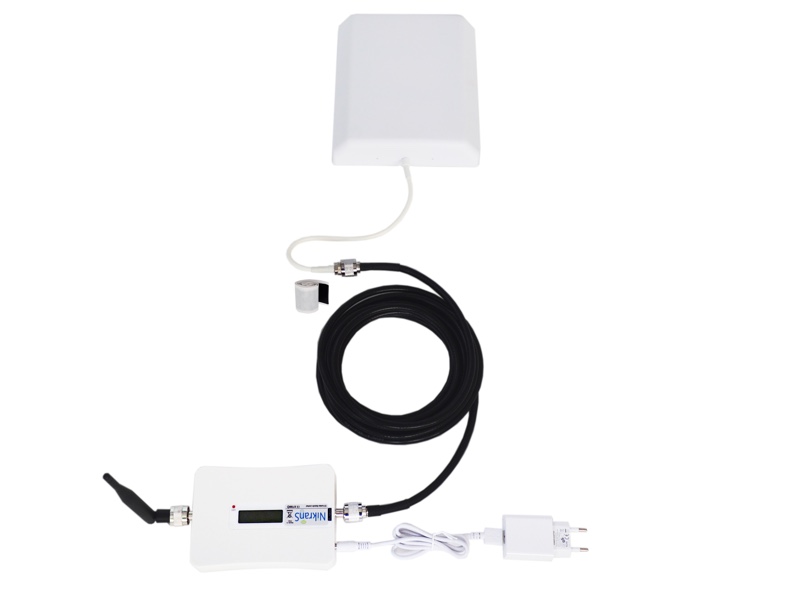 Hello, we are glad to meet you at our store. Myamplifiers appreciates your request and wants to make you sure that you are in the right place for the professional answers and recommendations about amplifying cell phone reception. According to your situation with the quality of GSM signal you really need to increase opportunities of the cellular network in that area. Your care of the friends of yours is clear and we would like to help.
First of all thanks a lot for the exact square parameters of the lodge you have indicated. It will help us to recommend you proper booster and safe your time for choosing it.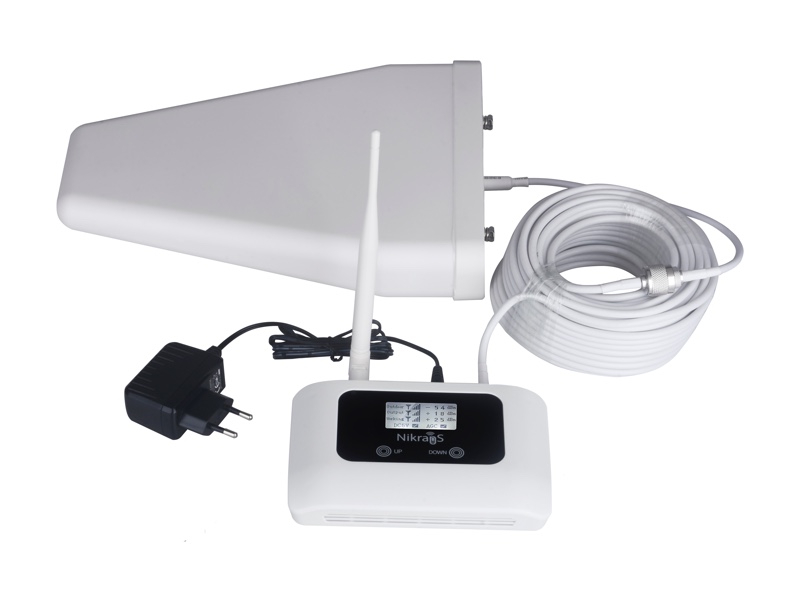 MyAmplifiers has a wide range of booster especially for small houses, offices and buildings. In this connection we would like to introduce you mobile phone repeaters Nikrans MA130 for 900 MHz frequency and LCD-1503G for 3G. These repeaters are manufactured for the buildings with an area of about 100 m² and have compact size and modern design. Moreover they don't produce any radiation and maintain high efficiency within the different climate zones with high and low temperatures and humidity. So you may not worry about the operational capabilities of our mobile repeaters in extreme weather conditions.
Any booster kit for the repeater includes two antennas (indoor and outdoor), a cable, a power supply, a user's manual and a booster. MA130 and LCD-1503G are easy to install, so you won't have any annoying discomfort with it. Anyway we recommend you to check the user's manual for proper installation and Search form on our website for clarification of working frequency of the mobile operator you use. To buy a mobile phone repeater Contact our customer service and you will receive your order fast for a symbolic price.