What's The Best Cell Phone Repeater for House?
It is great that we have a possibility of making calls and texting messages wherever and whenever we want. That is what we call the technology of the 21st century. However, many times you might have had irritating experience of an inability to talk on your cell phone because of poor signal in the so-called "cellular dead zones". What is the way out of the problem and is there any?
The time-tested and best cell phone repeater is the most popular solution to the weak signal issue. These small repeaters can easily offset the shortage of the coverage by boosting the signal that comes to your cell phone from the mobile tower. So what's the best booster for house?
Mobile small boosters differ by the area they can cover – there are signal amplifiers for vehicles, other models are designed for small locations and there are also kits for large buildings. One of the most popular applications of the mobile amplifiers is small houses. If your house is located far from the mobile station, and you suffer from terrible cell signal, here is the list of the best repeaters for small places:
AnyTone AT400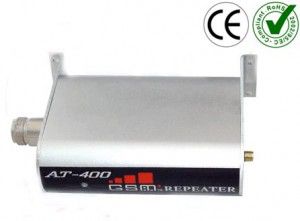 This is a basic mobile repeater in the series of gsm small repeaters. It's gained incredible popularity among customers due to ideal price/quality ratio. AT400 can cover up to 80 m2 so it is meant for small locations such as small houses, shops, offices, garages, basements, etc.
AnyTone AT400 C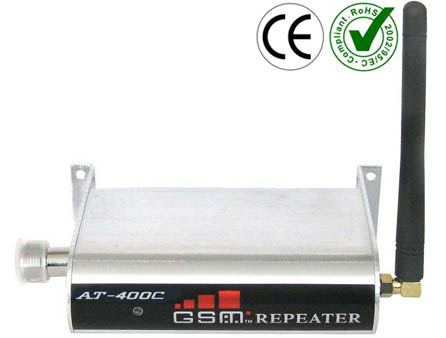 All the major characteristics of this cell phones booster coincide with the one of AT400 described above. The difference among these small boosters consists in the frequency. While AT400 is designed for GSM signals (900 MHz), the AT400 C model is meant for CDMA signals (800/850 MHz). CDMA is widespread in the United States, and most European countries have GSM frequency.
AnyTone AT4000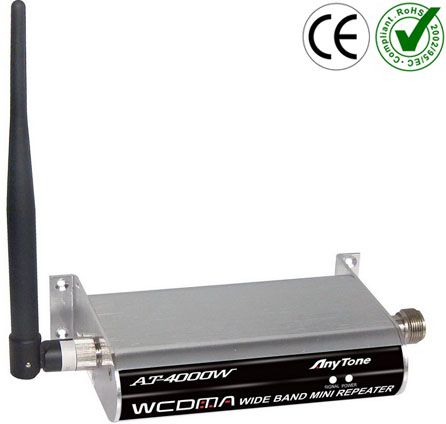 This cellular phone booster improves 3G service and ensures stable mobile Internet access, wide-area wireless voice telephone, video calls and mobile TV, all in a mobile environment. Its coverage area reaches 100 m2. This device is considered the best repeater for house among 3G small repeaters.
All the mentioned small amplifierss are the best cell repeaters for house. They come in packages with all the necessary details, so you will not need to buy any spare components in order to install the equipment. Besides, the cost for each one of the mentioned signal repeater kits is unbelievably attractive and surprising. In case you still have any questions and doubts about what's the best amplifier for house, you are welcome to consult professional team. You will never get lost with AnyTone amplifiers.