Nikrans LCD-300GW Overview
Nikrans LCD-300 GW is a new model with LCD screen displaying most important information: outdoor and indoor signal level, setup and error hints and others. It is used for effective amplification of low GSM and 3G signals at a time. This dual band cellular booster for home Nikrans LCD 300 GW is predominantly effective for middle-sized areas such as houses with underground floors or offices up to 300 m2 (3200 ft2). LCD 300 GW works perfectly with the majority of European and other providers all over the world.
Due to dual band characteristics of the amplifier you'll be provided not only with reliable voice communication but also stable 3G Internet access on your mobile phone.
Among major features of the LCD-300GW booster there are:
LCD display.Even if you do not have technical skills, you'll easily manage this booster as the LCD screen shows recommendations for installation, error notifications, indoor and outdoor signal level helping to adjust the antennas position.
Automatic Gain and Signal Control. The smart system will adjust its gain basing on the incoming signal level. This helps work effectively and without interference. In case of a problem, a booster shows error notification and turns down automatically if needed.
Energy saving mode. The peculiarity of LCD300 GW is sleep mode that activates where there are no incoming and outgoing calls or 3G data current. This function helps you save energy.
Compact lightweight design. The device suits any office or home interior thanks to its hi-tech design and LCD screen. It also works in any environmental conditions.
LCD-300 GW cellular booster for home has CE and RoHS certificates, which guarantees that the device is safe for human health.
Buy this dual band amplifier now and get rid of problems with a signal once for all!
---
Dual band amplifier Nikrans LCD300 GW system comes complete with all the necessary instruments for functioning. The device installation is quick and easy. It takes 15-20 minutes of the amplifier doesn´t require any additional technical knowledge. The signal gets amplified in 5 seconds after the booster is turned on. So that if you install the amplifier properly you will be sure to enjoy stable communication on the phone as well as internet 3G in your place immediately.
Any mobile phone amplifier doesn´t influence human health negatively. What is more, the device reduces the level of radiation as any cell phone emits heavily when GSM and 3G signals are low or absent.
Nikrans LCD 300 GW cellular booster for home will boost internet 3G and voice connections in any small location effectively!
Our Professional Support Team is always ready to answer all your questions.
Nikrans LCD-300GW Specification
FAQ
What payment methods do you accept?

How to interpret the results of signal testing in dB?

How do I know what cell phone repeater suits for my country and mobile operator?

How do I know which cell phone repeater is the best for my house?

What maximum length of the cable can you recommend between an inside antenna and a cell phone repeater?

How to aim an outdoor directional antenna correctly?

Does LCD-300GW repeater go for United Kingdom?

Certainly, this mobile phone repeater works in United Kingdom. LCD-300GW is vastly beloved by mobile phone subscribers of France, New Zealand, Denmark. In accord with the fabricator, the mobile phone repeater LCD-300GW can also be compatible for operators of such countries as Belgium, Luxembourg, Spain, Germany, Czech Republic, United Kingdom, United Arab Emirates.

Does LCD-300GW cellular booster use mobile phone frequency bands of EE?

Definitely, this cellular booster works with EE. All-in-all, LCD-300GW booster supports favorite mobile phone providers such as Lyca Mobile, Telenor, Others. On top of that, our managers are regularly hearing content testimonials from our clients who apply LCD-300GW for increasing mobile phone coverage capacity of such providers as Transatel, Talk Talk, Yoigo, Wind, Telenor, ONO io, Lebara, Vodafone, Zain, Lycamobile, Others, Lebara Mobile. Write us to double analyze in case you have any hesitation.
Customer Stories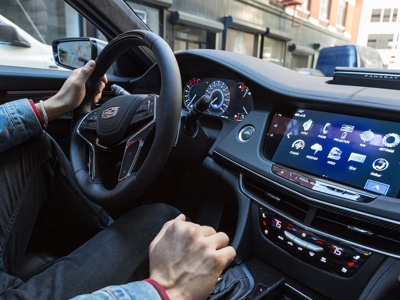 Irreplaceable device for businessmen and travelers having SmarTone signal problems
After a long search for a solution to SmarTone poor reception in a car, I came across MyAmplifiers. The obtained result pleasantly surprised me. As well as perfect customer support. Highly recommended!!!
Oliver Arnett · Hong Kong
Product: NS-GW-A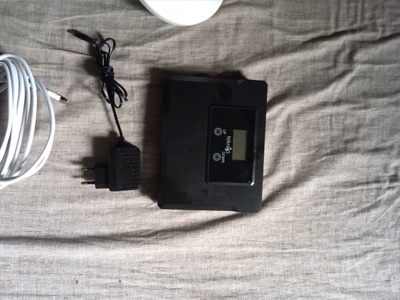 Experience Eircom poor coverage? Get yourself a booster.
The booster works well; I finally manage to use my 4G internet at home.
James Moore · Portroe, Ireland
Product: LCD250-GSM+4G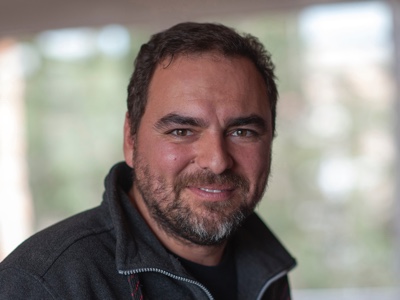 I decided to try it because of constant Hollands Nieuwe signal problems
This device is the best of the best. I cannot even describe how happy I feel because now I do not miss calls and should not search for a place to call anymore. Really happy!
Nawaf Turjoman · Haag, Netherlands
Product: NS-450
Customer Reviews*
Amélie (France) · Purchased Nikrans LCD300GW · April 19, 2017
Thanks for your support. I am very satisfied.
Client service is very quick and excellent
---
Juan (Mexico) · Purchased Nikrans LCD300GW · April 20, 2017
I´ve recently installed my dualband amplifier. I'm new to the topic but the installation was quite easy even for me. I'm delighted with the machine as it it's powerful, swift, compact, good-looking. But of course, the best thing is the signal quality it gives: 4-5 bars for phone calls, 3G at high speed. Perfect model for a house!
---
* The reviews are originally posted in authors' native languages. However for customers' convenience we translate them into major European languages.