Nikrans LCD800-GSM+4G Overview
Nikrans LCD800-GSM+4G signal repeater is designed for amplifying low GSM and 4G connection. The device ensures reliable GSM and Internet quality with uninterrupted calls, perfect video and audio live stream, convenient Internet browsing and mobile apps using without limits.
The GSM LTE booster Nikrans LCD800-GSM+4G is efficient for large areas (e.g. spacious houses, offices, stores, parking areas, cafes, etc.), occupying about 800 m2 (9000 ft2). The repeater frequency range equals 800 MHz  for 4G Internet and 900 MHz  for GSM calls as well as for 3G Internet on the condition you mobile provider supports 3G at 900 MHz.
Nikrans has a series of specific features for more effective and reliable work:
LCD display with system data.The LCD diplay has displayed all the major parameters of the system such as signal control, power, input and output signal. The installation process is also as simple as never before you can see setup tips on the display.
Energy saving mode. The Nikrans goes into sleep mode when no calls or Internet activity is performed. Once a booster detects a user making a call or using Internet, it automatically switches to working status.
Automatic control of functioning.The LCD800-GSM+4G amplifier can adjust the system gain and signal strength. All this helps avoid self-excitation. In case of a problem, the device turns off automatically.
The LCD800-GSM+4G satisfies the requirements of the modern technical standards which can be proved by the international CE and RoHS certifications and a two-year warranty.
Purchase Nikrans LCD800-GSM+4G signal repeater right now and you'll always get stable Internet connection at your place!
Nikrans LCD800-GSM+4G Specification
FAQ
Why do I buy at your online store?

How do I know which cell phone repeater is the best for my house?

What maximum length of the cable can you recommend between an outside antenna and a cell phone repeater?

How to interpret the results of signal testing in dB?

How many mobile and 3G connections can support a cell phone repeater at the same time?

How to check precise signal level in dB?

Does LCD800-GSM+4G repeater go for United Kingdom?

Of course, this cellular repeater works in United Kingdom. LCD800-GSM+4G is vastly beloved by cell phone subscribers of Qatar, United States, Australia. With reference to the producer, the cellular repeater LCD800-GSM+4G can also be compatible for mobile operators of such countries as Ireland, Austria, Italy, Saudi Arabia, Germany, Switzerland, Brazil.

Does LCD800-GSM+4G cellular booster support mobile phone operating frequencies of EE?

Beyond a doubt, this cellular booster supports EE. Basically, LCD800-GSM+4G booster goes for leading mobile phone operators such as Wind Mobile, Proximus Mobile, Lyca Mobile. Besides, our team are steadily gaining good answers from our buyers who utilize LCD800-GSM+4G for enhancing mobile phone coverage distance of such operators as Tesco Mobile, Talk Talk, HelloMobil, Lebara Mobile, Vodafone, Tele2, Lyca Mobile, O2, TIM-Telecom Italia, Telstra, Cell C, Debitel Light. Get in touch with us to double test in case you have any uncertainty.
Customer Stories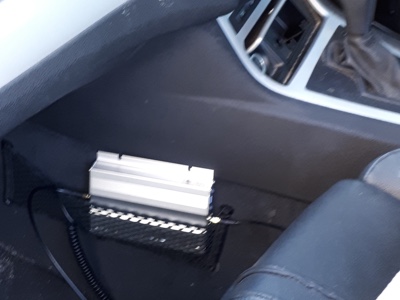 A must have if you spend most of your day driving and have BT signal problems
BT bad signal gets amplified straight away after switching on a mobile signal booster for car.
Matthew Clarke · Hawick, United Kingdom
Product: NS-GD-A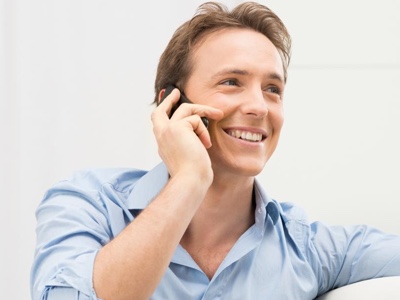 No more Vodafone signal problems in my summer house
Amazing signal even inside the house. It works exactly as it is described. I manage not only to send texts but also to make calls.
Fred Lawson · Slitting Mill, United Kingdom
Product: LCD-500GD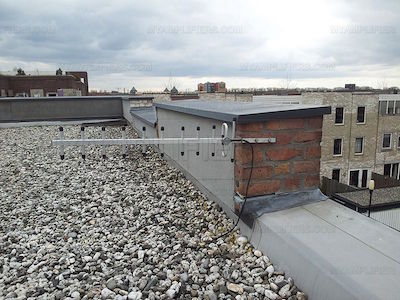 I live in the suburbs with KPN poor signal, almost none
Living in the suburbs of the city I suffered from KPN poor coverage. I'm grateful to my neighbour who recommended me the MyAmplifiers web store. Having installed the gsm repeater I've improved the signal from 2 to 5. Hope my photos will be useful for you.
Micha Paashuis · The Netherlands
Product: LCD-300
Customer Reviews*
Kylee (the Switzerland) · Purchased Nikrans MA800L-LTE · June 15, 2014
I swear this LTE amplifier works outstanding!!! We set it up for 2 hours (maybe a bit more, I do not remember exactly), and forgot about horrible mobile signal reception once and for all:):):)
outstanding mobile signal reception and good price
Still have not found any...
---
Ray Romero (Switzerland) · Purchased Nikrans MA-800L LTE · February 15, 2015
Ana helped me out within a second every time I asked something via e-mail. So everything was alright about the order, hope the product will also be working well in the building. (I am sure it will)
---
* The reviews are originally posted in authors' native languages. However for customers' convenience we translate them into major European languages.