Nikrans LCD-500C+4G Overview
Nikrans LCD-500C+4G is a mobile phone booster for improvement of cellular connections. This cell phone home booster has a series of helpful features such as informative LCD screen, stand-by mode, auto adjustment, etc. The LCD booster works at 850MHz and 1700/2100MHz frequency bands which are used both for calls and 4G data transmission in the USA, Canada, countries of South America and Australia. In case your provider uses 850 band for 3G, this booster will improve your 3G Internet as well.
Nikrans LCD-500C+4G is effective within any indoor area like house or office of 500 m2 (5400 ft2). The LCD cell phone home booster has the following specific functions:
Auto adjustment. The booster controls and adjusts gain and signal strength depending on how strong the incoming signals are.
LCD screen.The screen will show you most important information about booster functioning and will guide you through installation.
Sleep mode. The LCD-500C+4G significantly saves energy as the system passes into sleep mode in non-activity periods and activates again when you start using the phone.
Obtain this Nikrans 4g gsm repeater and use always stable mobile signal!
---
Nikrans LCD-500C+4G booster goes in a kit with indoor and outdoor antennas and cables of 5 and 15 meters. Installation is easily manageable by anyone as the repeater is plug-and-play device. All you need is to mount booster and two antennas and connect them with cables. The process won't take more than 15-20 minutes and the signal become amplified in a few seconds after turn-off.
Cell phone home booster is safe for humans as it doesn't emit any excessive electromagnetic emissions; the device has passed FCC and RoHS quality tests. In addition to this, mobile booster decreases emissive power of mobile phones. In poorly covered area mobile phones are permanently searching for stronger mobile signals and irradiate heavily consuming more battery. With cell phone home booster signal stabilizes and emissions from mobiles get reduced.
If you have questions about boosters or you can't choose the most appropriate model for you, contact our Technical Specialists.
Nikrans LCD-500C+4G Specification
FAQ
Can I use a 3G cell phone repeater for improving mobile communication?

How do I know what cell phone repeater suits for my country and mobile operator?

How to interpret the results of signal testing in dB?

Can Nikrans 3G repeater work with all mobile operators?

How to check precise signal level in dB?

How many mobile and 3G connections can support a cell phone repeater at the same time?

Does LCD-500C+4G signal repeater match Canada?

Of course, this mobile phone signal repeater works in Canada. LCD-500C+4G is very beloved by telephone subscribers of United States, Australia, Brazil. In accordance with the producer, the mobile phone signal repeater LCD-500C+4G can also be applied for mobile operators of such countries as New Zealand, Canada.

Does LCD-500C+4G cell phone signal booster function on mobile phone working frequencies of Rogers Wireless?

Definitely, this cell phone signal booster works with Rogers Wireless. Broadly speaking, LCD-500C+4G booster is suitable for favorite mobile phone providers such as Verizon Wireless, Metro PCS, Red Pocket. Besides, our managers are repeatedly gaining content emails from our consumers who utilize LCD-500C+4G for strengthening mobile phone coverage capacity of such providers as T-mobile US, AT&T Mobility, Sercomtel, Wind Mobile, Cricket Wireless, Rogers Wireless, Ting, Vidéotron, Ultra Mobile, US Mobile, Straight Talk, Mobilicity. Get back to us to double analyze in case you have any confusion.
Customer Stories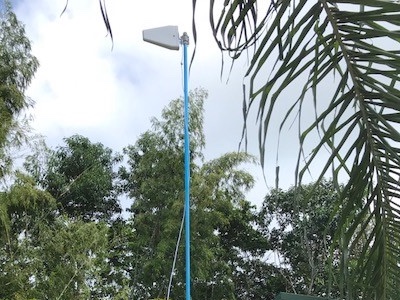 A booster for Claro poor signal in Costa Rica
Great products, great shipping and most of all great customer support.
Kyle Vogeler · Nevada, USA/ Costa Rica
Product: MA-450GD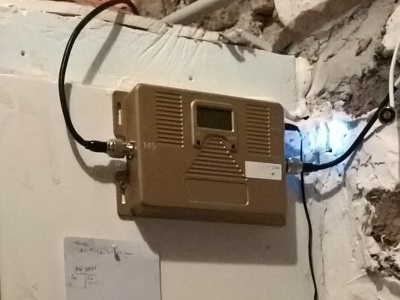 Now the quality of GSM and 4G network at my place is irreproachable despite a low signal outside!
The signal at the external antenna is quite low at my home, but I found a way out: I put the antenna Yagi T through a wall of 80cm by a small skylight window) but it does not cause any signal loss, since the amp is very powerful and everything works very well with this Yagi antenna.
Jean COMPIN · France
Product: LCD600-GSM+4G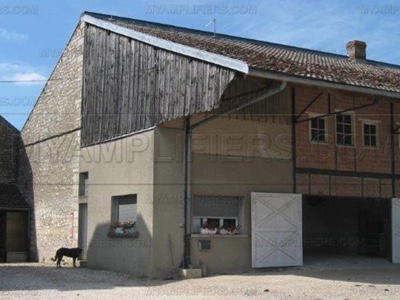 Now I can phone from my office with no problem at all
It was a pleasant experience to order from you - good price, well-done website. As a result, I can now make and receive phone calls in the office room.
Antoine Oudin · La Malmaison, France
Product: LCD-300
Customer Reviews*
Sophie (the USA) · Purchased Nikrans LCD-500C+4G · February 23, 2017
We installed the broadband amplifier in my mini store 5 days ago. We sell mobile phones, so reliable and stable mobile reception is super essential for my business. We used to have many complaints from our clients, now we can forget about those troubles and work!!! By the way, thanks for fast delivery!
excellent reception, performance and range.
if I find any, promise to write back
---
* The reviews are originally posted in authors' native languages. However for customers' convenience we translate them into major European languages.